***NOTE: Schedule has been finalized a second time to Remove Thursday 5/5 and Add Thursday 6/2***
***NOTE: Schedule has been finalized to remove Sunday 5/8 and confirm/add Thursday 5/19***
***NOTE: SCHEDULED UPDATED TO ADD SUNDAY ICE TIMES*** The schedule has been set for Spring ice. Registration is available on the Registration & Payments page and is due by 4/13/22 to avoid a late fee.
The 2022 Spring Private Ice Session (with ice times available on Monday, Thursday & Sundays evenings/late afternoon) starts April 18, 21 & 24, 2022 and goes through May 22, 23 & June 2, 2022 (with one week skipped).  Detailed ice times are as follows:
MONDAYS, April 18, 25, May 2, 16, & 23, 2022 — NO ICE May 9
6:45-7:45pm Lo/FS/Hky/Moves
7:45-8:45pm Int/FS
THURSDAYS, April 21, 28, May 19, 26 & June 2, 2022 — NO ICE May 5 or 12
6:30-7:30pm Lo/FS/Hky/Moves
7:30-8:30pm Int/FS
SUNDAYS, April 24, May 1, 15 & 22, 2022 — NO ICE May 8
4:15-5:15pm Lo/FS/Hky/Moves
5:15-6:15pm Int/FS
A reminder that all parents will need to volunteer for a session to ice monitor. Click the below SignUp Genius link is to do so. Thank you! Details about ice monitoring can also be found on the Private Ice page.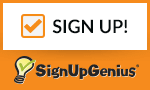 ICE TIME DESCRIPTIONS
Lo/FS/Hky/Moves: Private Ice for skaters in Basic 1 thru No Test, hockey skaters & PrePre & Up working on MOVES only.
Int/FS: Private ice time for skaters in Basic 5 & Up to practice or receive lessons on. Moves included.
HI/FS: Open to any skater at a Freeskate 1 level or above. Moves included.
OPEN/FS: Open to any skater taking private lessons at any level.