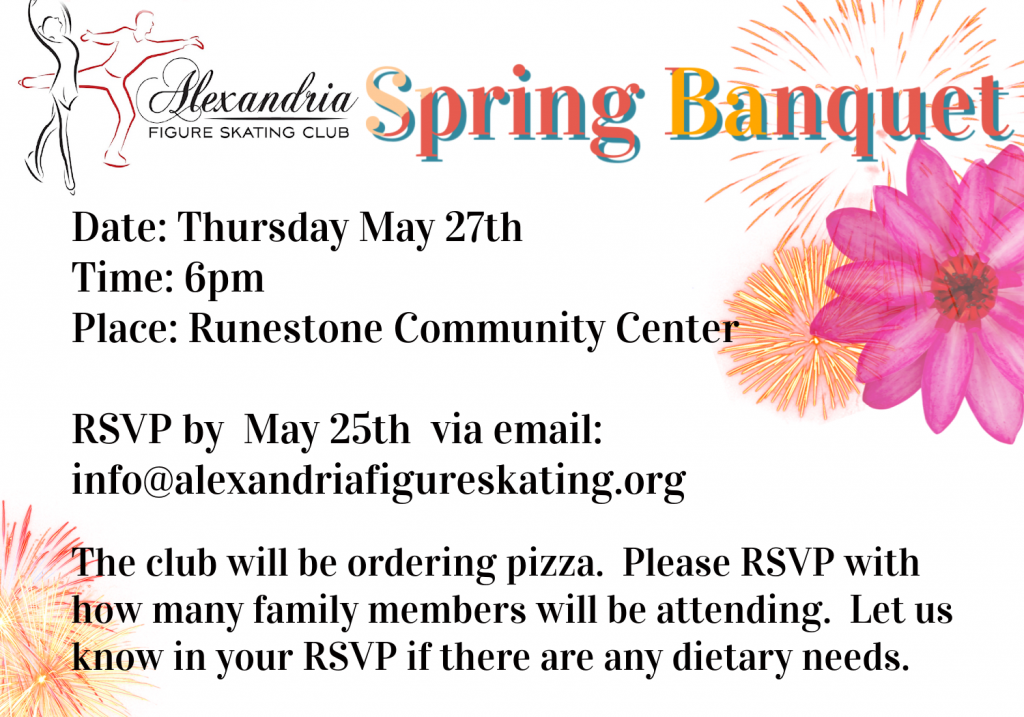 Join us for our Annual Meeting and Spring Banquet, Thursday, May 27, 2021 at 6:00pm at the Runestone Community Center.  We will be having pizza, recognizing skaters, electing new board members and reorganizing for the new skating year.  We will also have an OPEN SKATE with on ice activities for our members!!
Please stop on by for some food, a little bit of business, and some fun!
Pizza served starting 6:00pm
Open Skate for AFSC members from 6:30-7:30pm.
Annual meeting for parents will take place during open skate time. There will be a board meeting for newly elected members following the Annual Meeting.
If you order a DVD our Spring Show it will be available to pick up at the meeting. If you do not pick up your disk at the meeting, we will hold on to it for you until you can pick it up at the skating office.
See you Thursday, May 27th!